What it is
Do you have brittle nails that need strengthening, or you just want to boost the health of your nails? The mat Velvet Nail Beautifier base coat is perfect used alone on your bare nails for a matte result or as a base coat for your favorite nail polish!
Its formula is enriched with Vitamin E and Ginseng oil to moisturize, nourish and even nail beds while strengthening and hardening brittle nails and healing breaks, splits, and ridges that are caused by dryness and other factors. Beautify your nails with the Velvet Nail Beautifier base coat covering any imperfections, and make them ready for a manicure, or apply it by itself and it will look like you're wearing a clear matte polish.
How to use
Apply on bare nails before the nail polish of your choice or apply it by itself for a matte appearance.

Gluten Free

Vegan
See also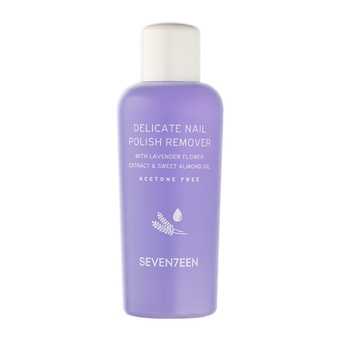 Nail polish remover that pampers your nails with a combination of essential oils and vitamins.
Buy Now