What it is
The Spot Treat & Cover is your ultimate ally as it covers skin irritations while also fighting them! Its revolutionary composition with Tea Tree Oil, Salicylic Acid and Rice Bran Oil helps reduce and fight spots and irritations.
Benefits
For oily/acne prone skin
Cleanses the skin deeply
Antibacterial action
Doesn't irritate or dry the skin
How to use
Use it on pimples and acne irritations as often as needed.

Dermatologically tested

Gluten Free
Pro tip
For even better results, use it with the other products of the Clear Skin line 
See also
Your favorite Balancing & Moisturizing Cream, with a light tint!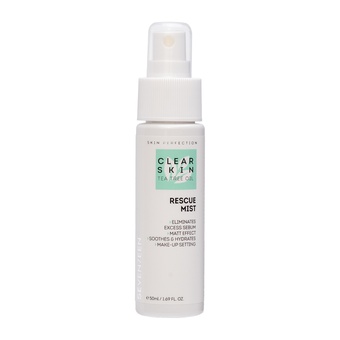 The Rescue Mist protects and cares for your skin all day long thanks to the complex of active ingredients it contains.