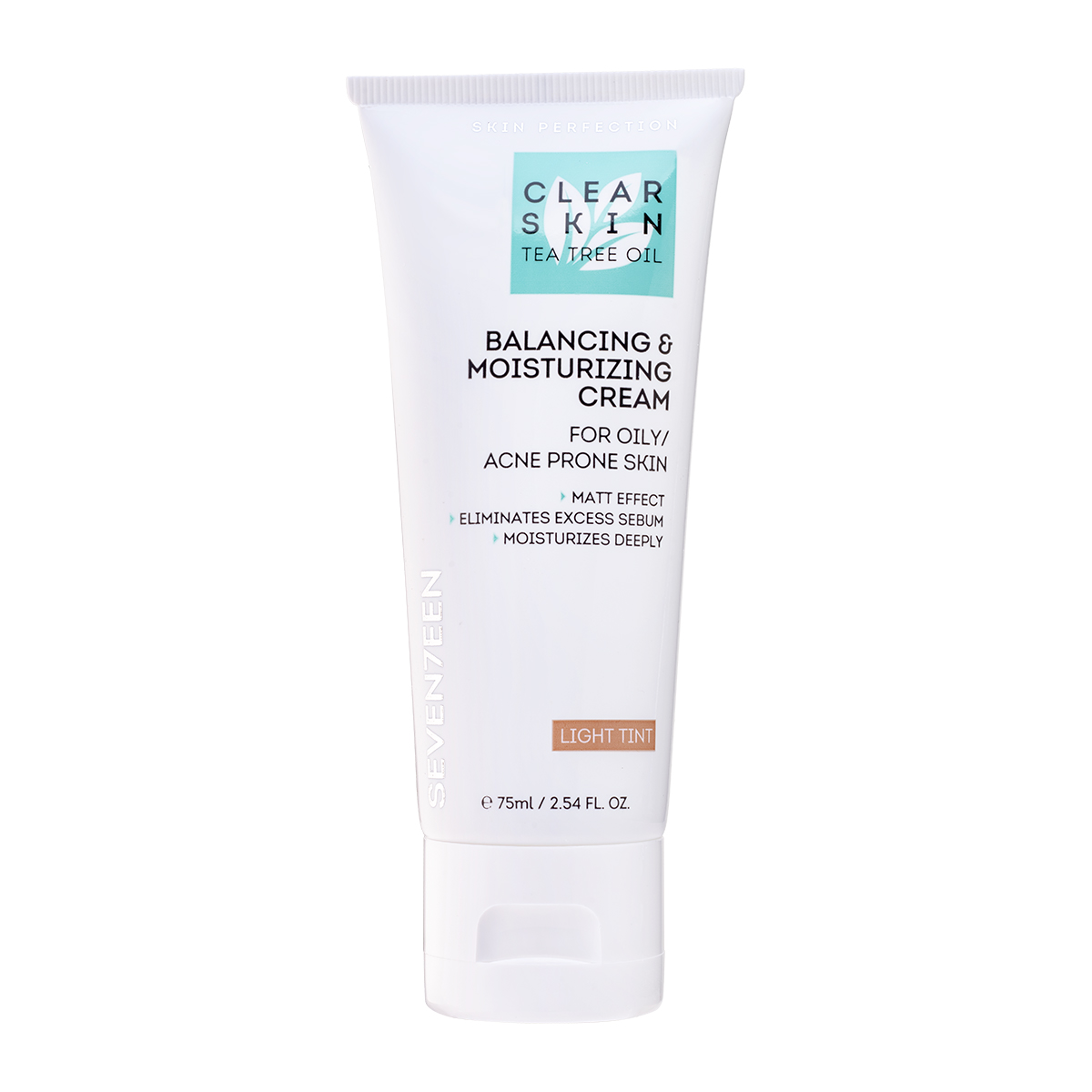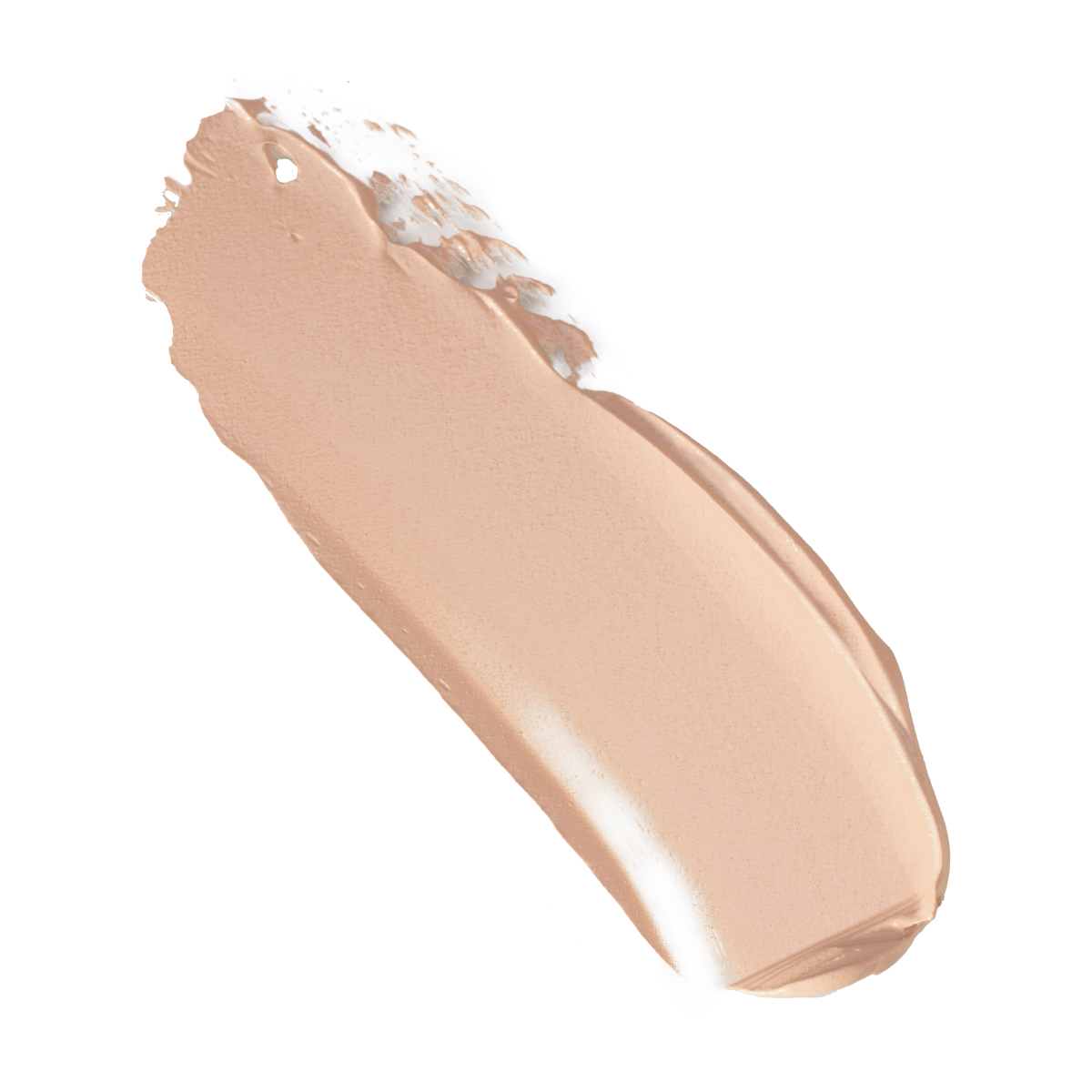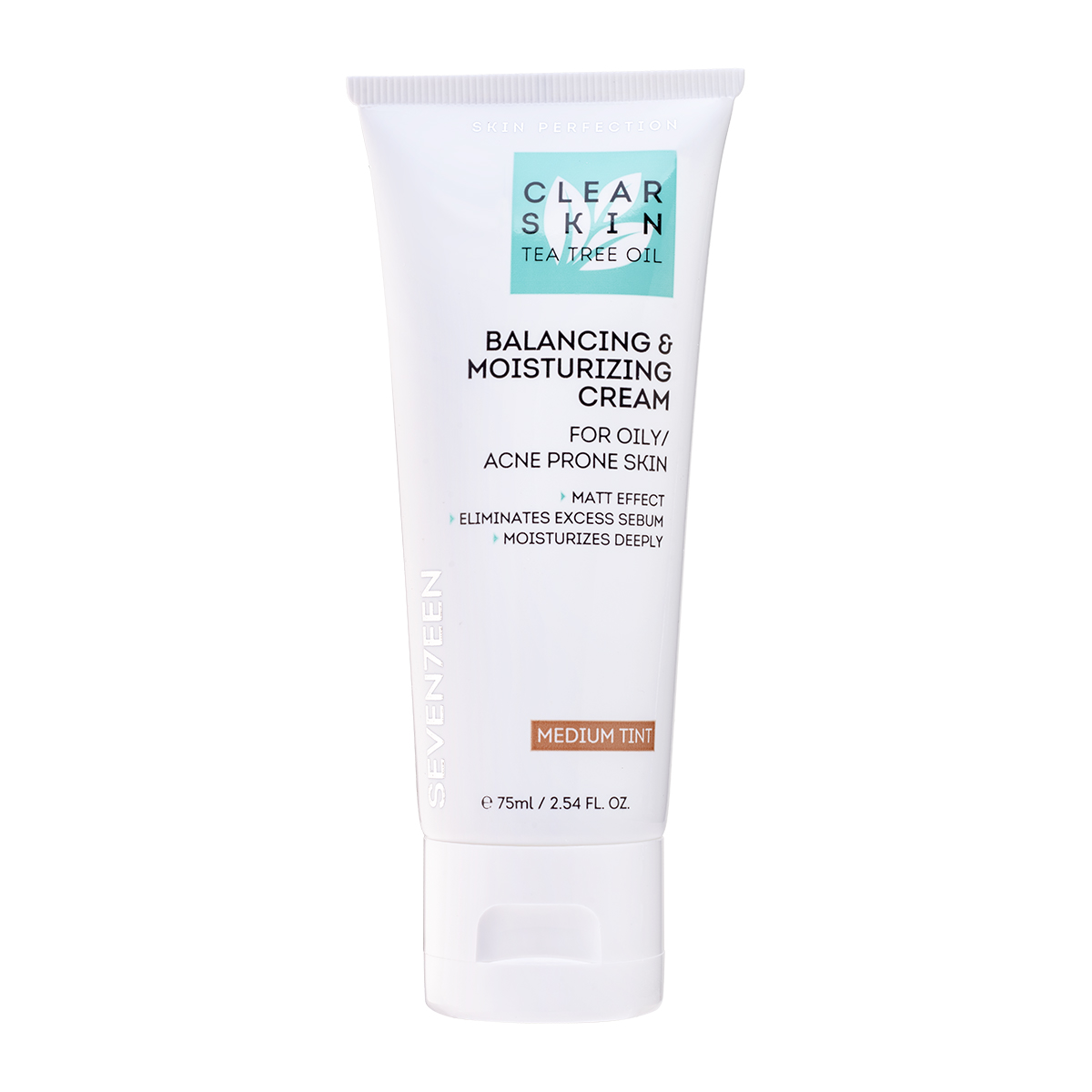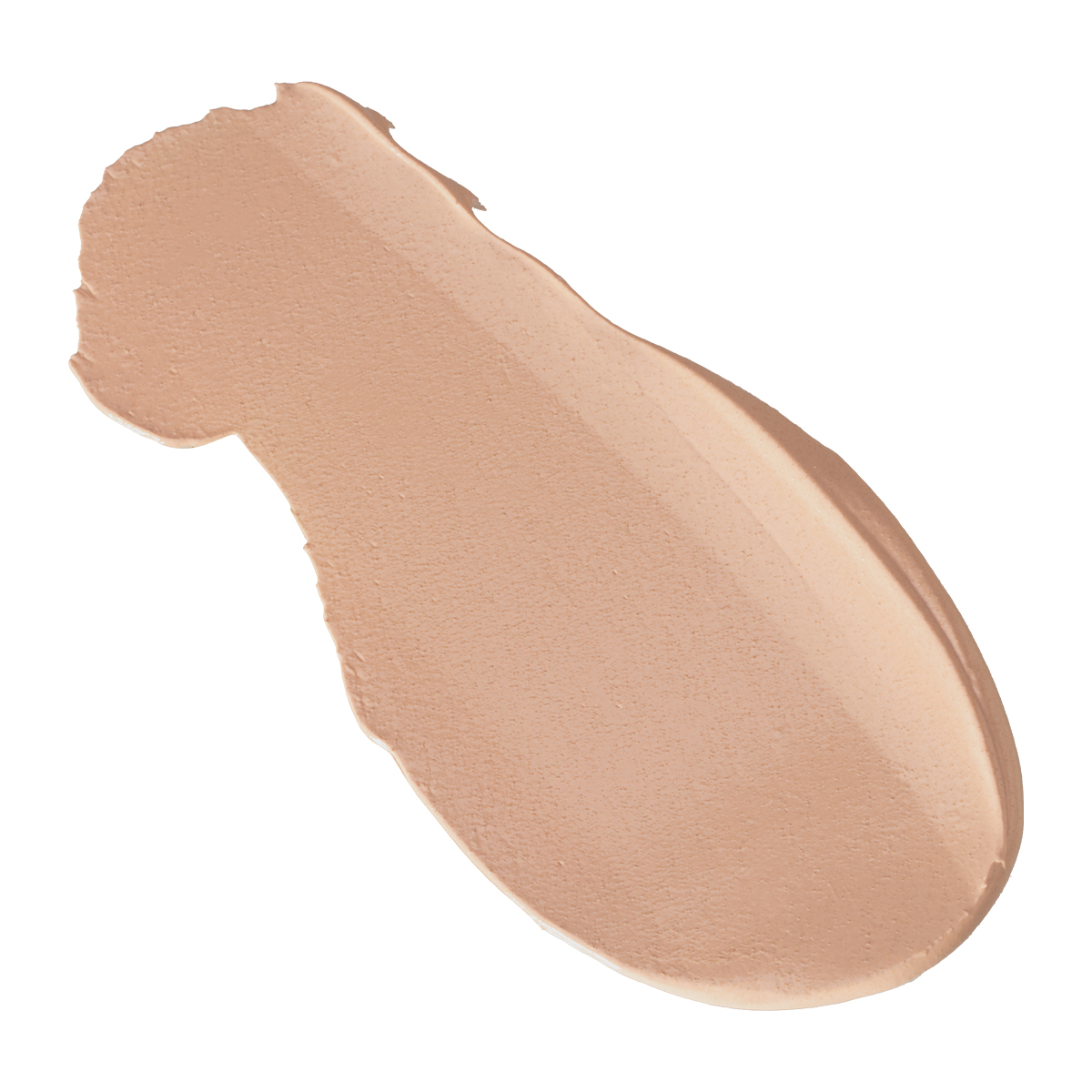 What it is
The Balancing & Moisturizing Tinted Cream is enriched with Tea Tree Oil and prevents the formation of acne while also covering any imperfections! Use the Balancing & Moisturizing Tinted Cream on a daily basis to balance your skin's moisture level while eliminating shine and sebum excess, thanks to the micro sponges it contains. Enjoy your moisturized, deeply cleansed and matte complexion - with the perfect tint!
Benefits
With Tea Tree Oil
Prevents the formation of acne
Light coverage of imperfections

Dermatologically tested
Pro tip
For even better results, use it in combination with the rest of the Clear Skin product line.