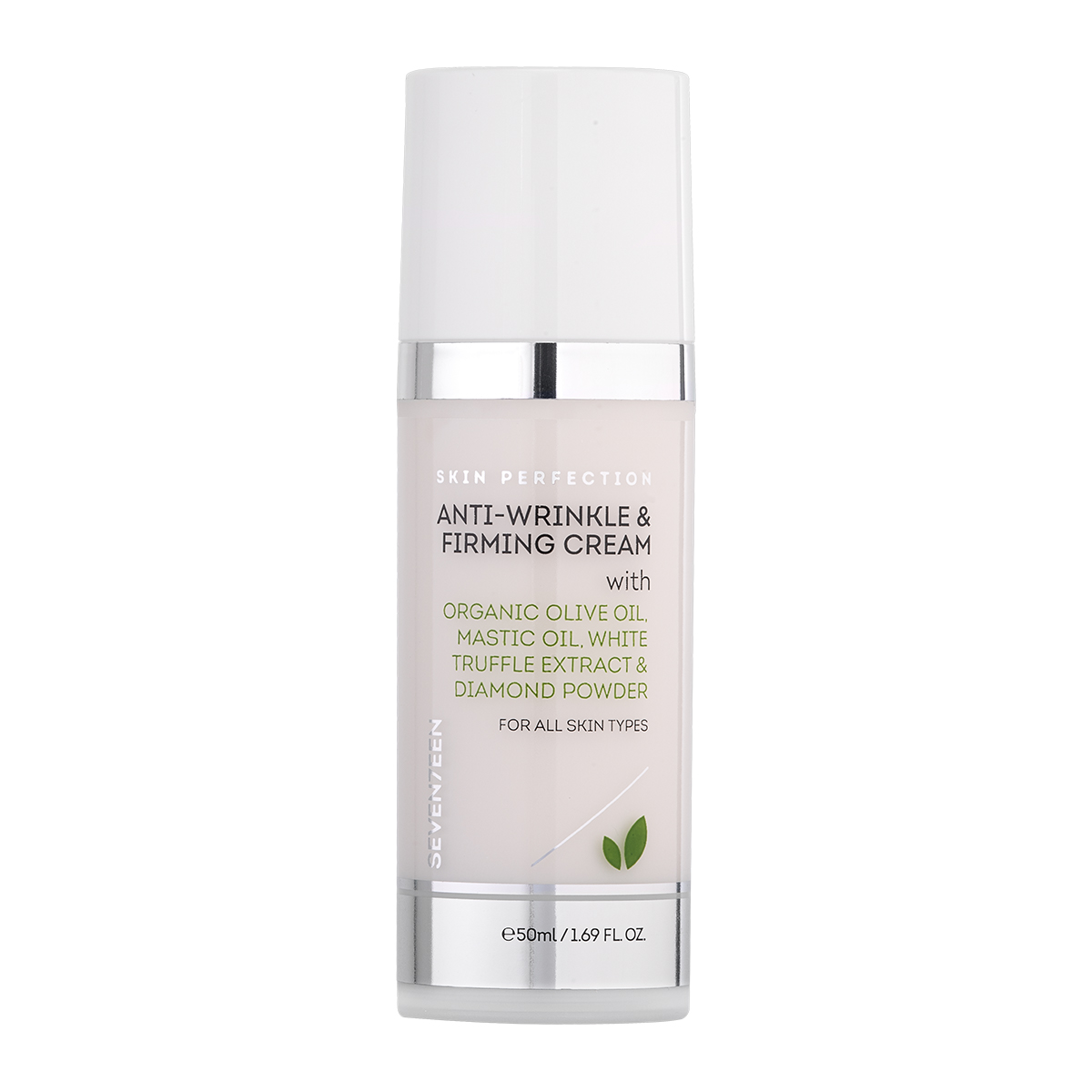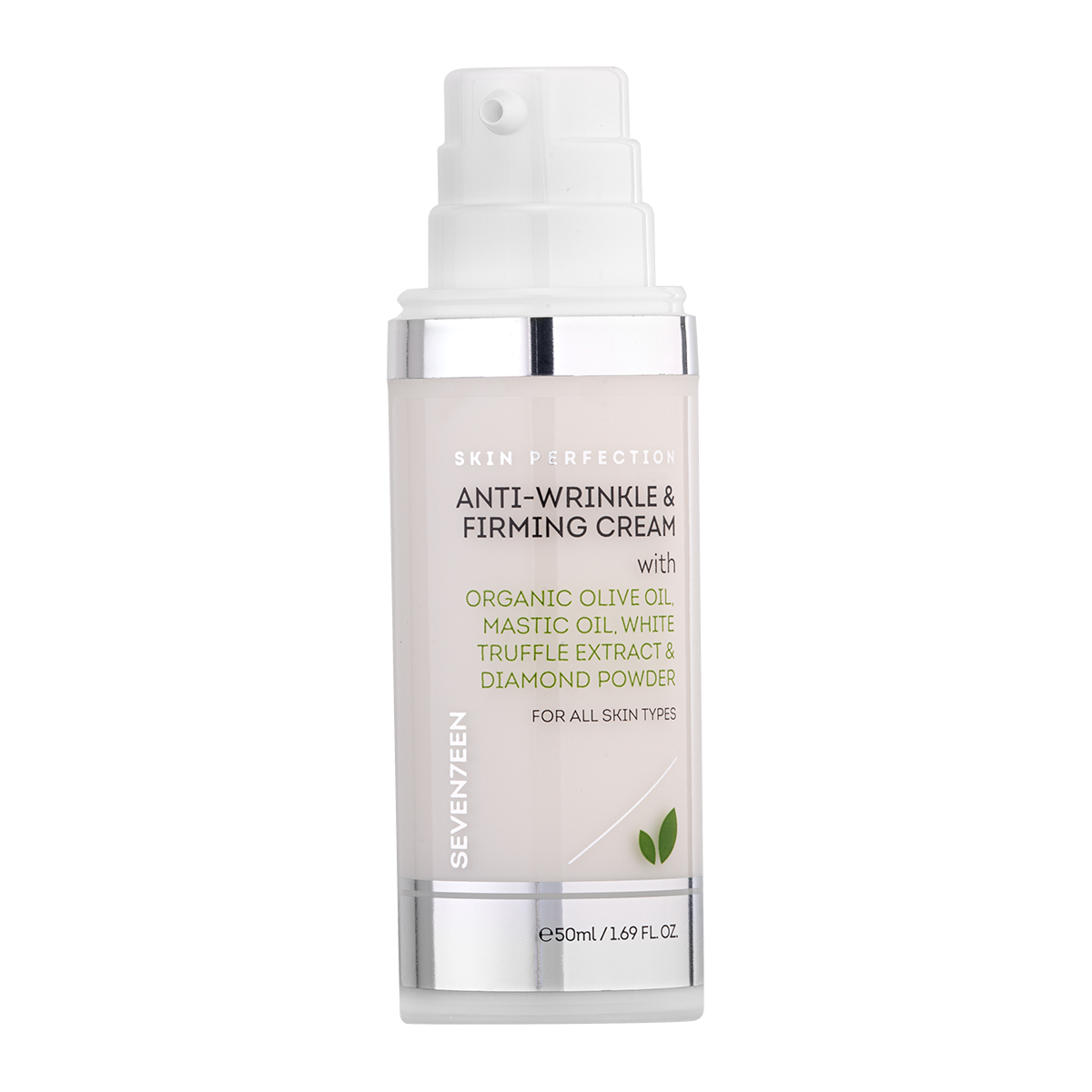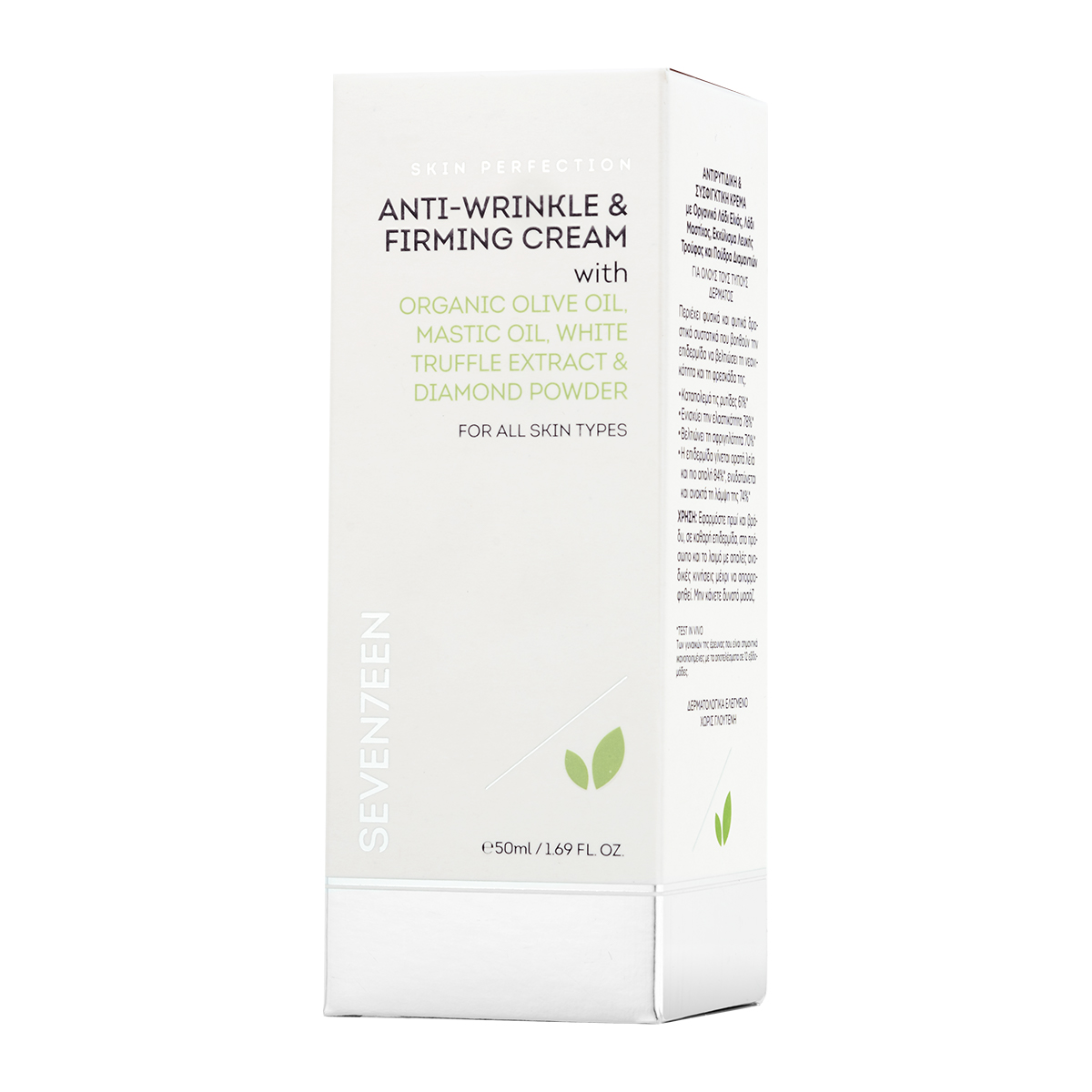 What it is
Wrinkles are without a doubt our worst enemy and we are always looking for ways to avoid them! Well – our prayers have been answered. The Anti-wrinkle & Firming Cream, having organic olive oil, mastic oil, white truffle extract and diamond powder by its side, drastically fights wrinkles, enhancing the elasticity, firmness and youthful texture of the skin. The Anti-wrinkle & Firming Cream and its active ingredients hydrate the skin and make it noticeably smoother and radiant. Whatever your skin type is, the Anti-wrinkle & Firming Cream is the one for you!
Benefits
Dermatologically tested
Gluten free
How to use
Apply in the morning and in the evening on a well-cleansed face and neck, with light upward movements until absorbed. No need to massage.
See also
Restoring Eye Cream with Organic Olive Oil, Escine and extracts from Common Verbena, Albizia Julibrissin and Red Grass.