What it is
The Studio Rapid Shield Top Shine will keep your manicure looking as shiny and impressive as it did on the day you got it. With a specialized formula that can withstand coming in contact detergents and other heavier substances we come in contact with on a daily basis, the Studio Rapid Shield Top Shine helps your manicure maintain its shine and last twice as long. Combine it with the Chip Resist Primer and the Rapid Dry Lasting Color to get even more striking results.
Benefits
Long-lasting wear and shine
Can endure detergents and other substances
How to use
Having applied your base coat and polish, let them dry for a minute and then apply Studio Rapid Shield Top Shine Studio.
Ingredients

Vegan
Ingredients
BUTYL ACETATE, CELLULOSE ACETATE BUTYRATE, ETHYL ACETATE, ISOBUTYL ACETATE, ACRYLATES COPOLYMER, CI 60725.
See also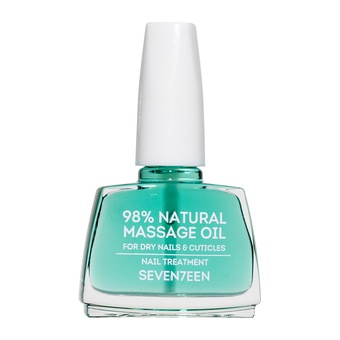 Nail care product that nourishes, smooths, and strengthens the nails.
Buy Now