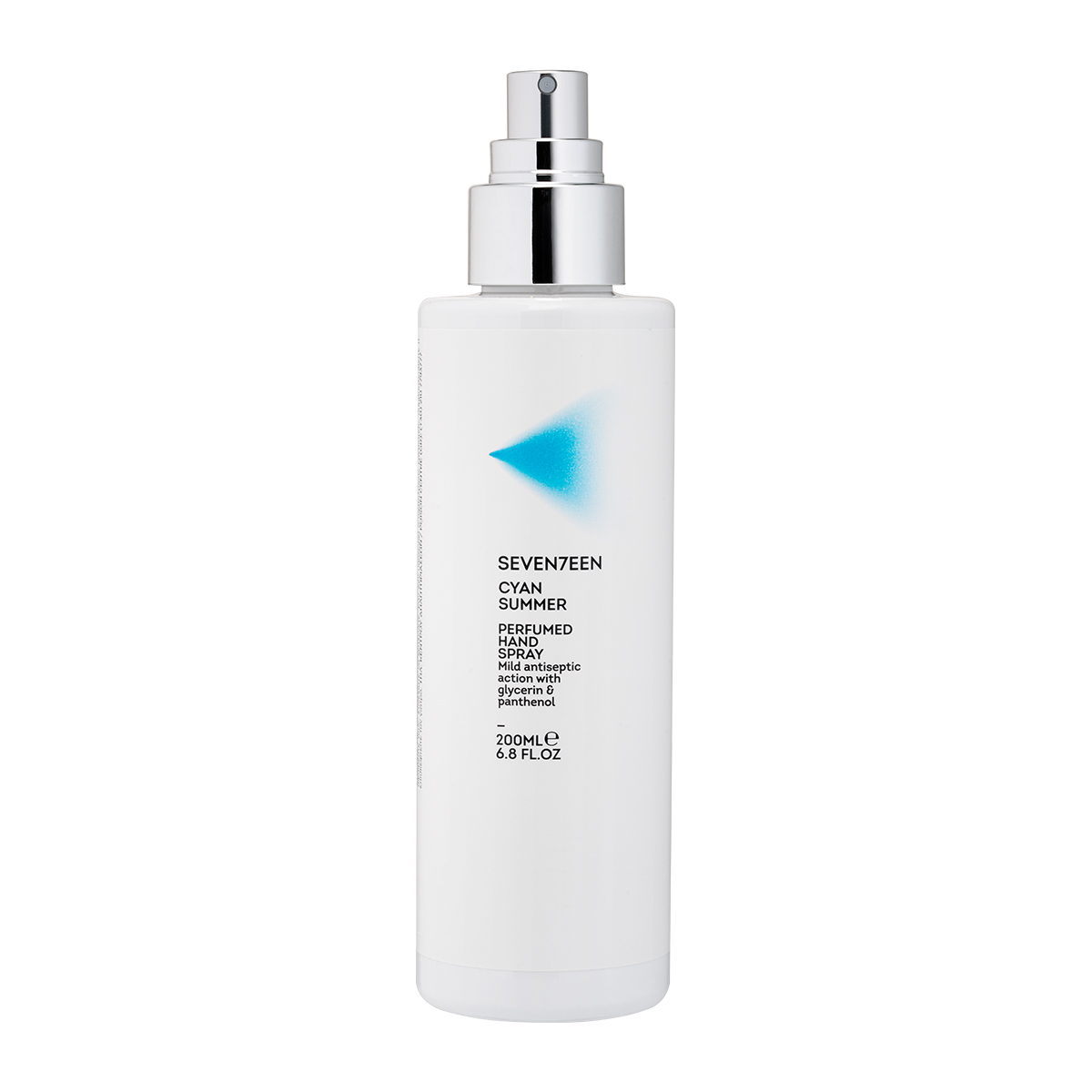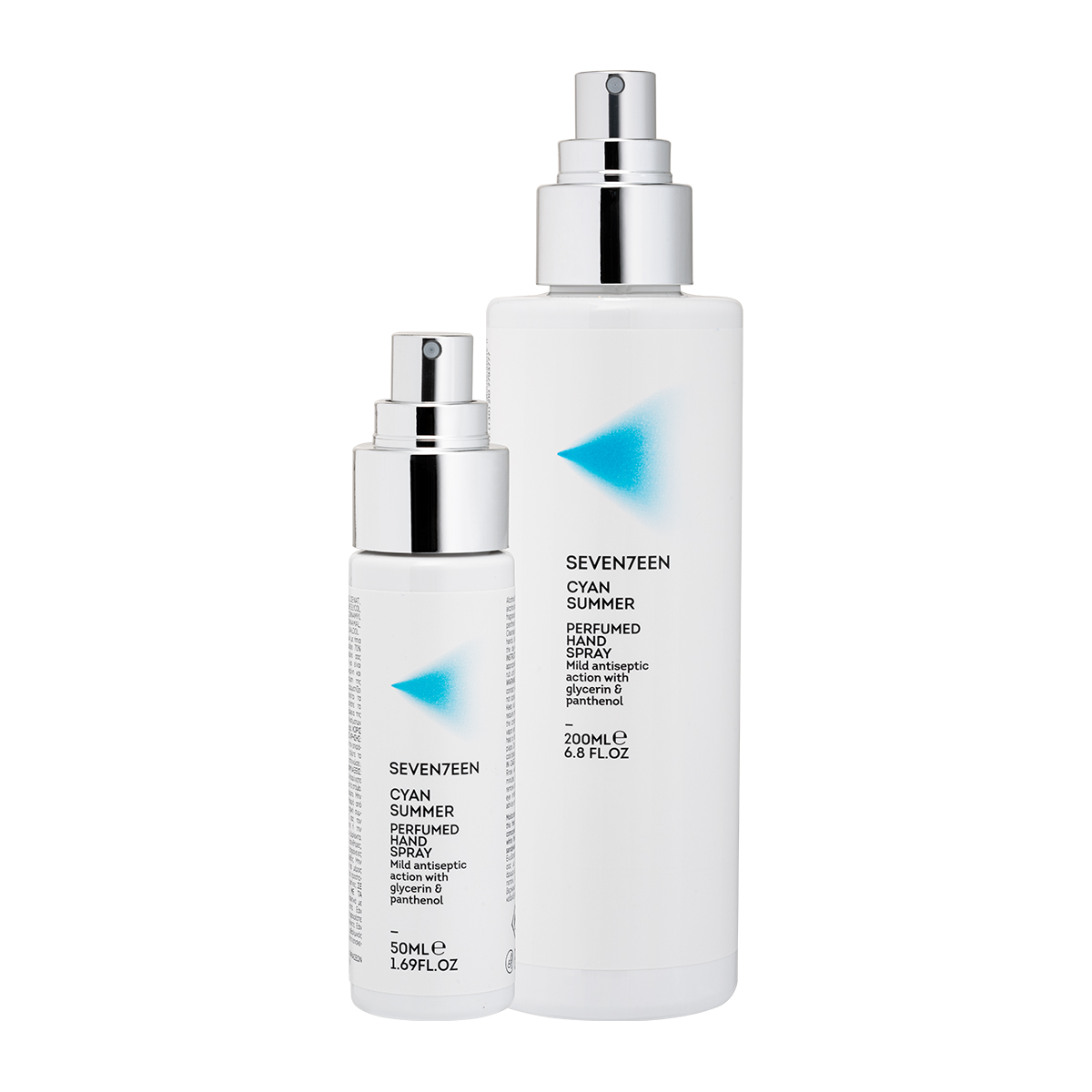 What it is
Keep your skin hydrated and totally protected with your favorite fragrance!
Seventeen's Perfumed Hand Sprays are mild antiseptic solutions that contain 70% alcohol of agricultural origin to protect you while they are also enriched with glycerin and panthenol to make sure your skin stays hydrated even with heavy use.
It dries fast without leaving any residue, it protects, it hydrates and it brings your favorite Seventeen fragrance at the tip of your hands!
Extra tip: You can also use it on your makeup products before use, on your mobile, and on any other little thing you have in your bag!
How to use
Spray and make sure you cover the entire surface of your hands.
Do not rinse after use.

Vegan