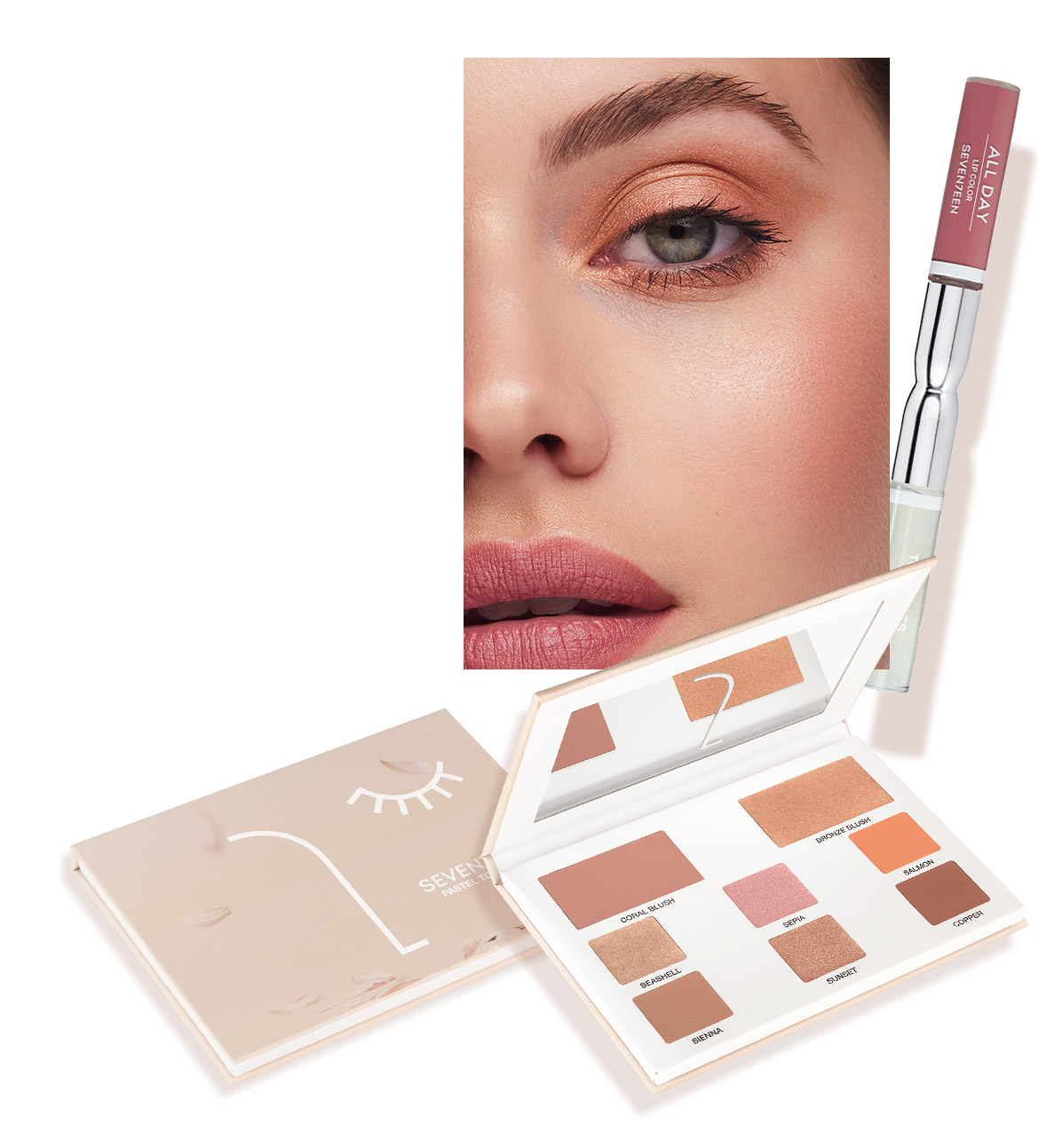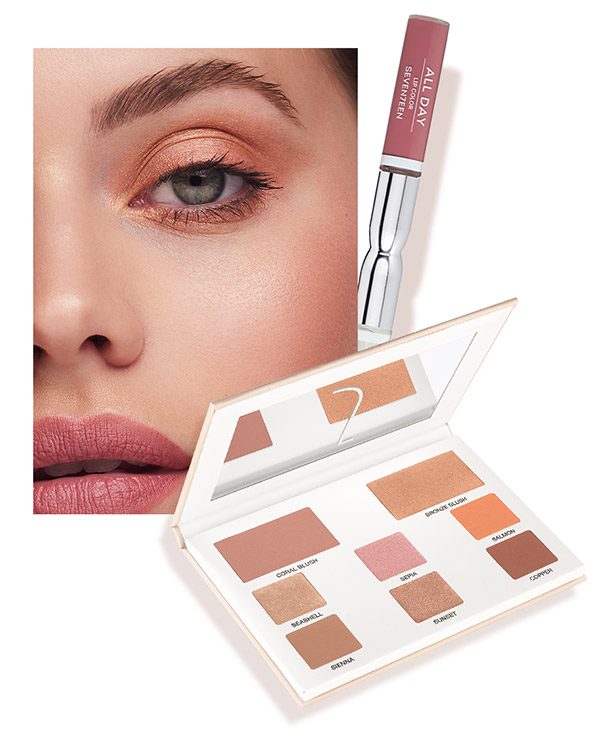 01
GET THE LOOK
Apply the Sepia shade of the Pastel Total Look Palette on the entire lid and create a smokey effect. Make your look charming with the vibrant Sea Shell shade and create a natural healthy color on your cheekbones with the blush shade Coral of the same palette. For a natural and fresh look apply the All Day Lip Color No.78.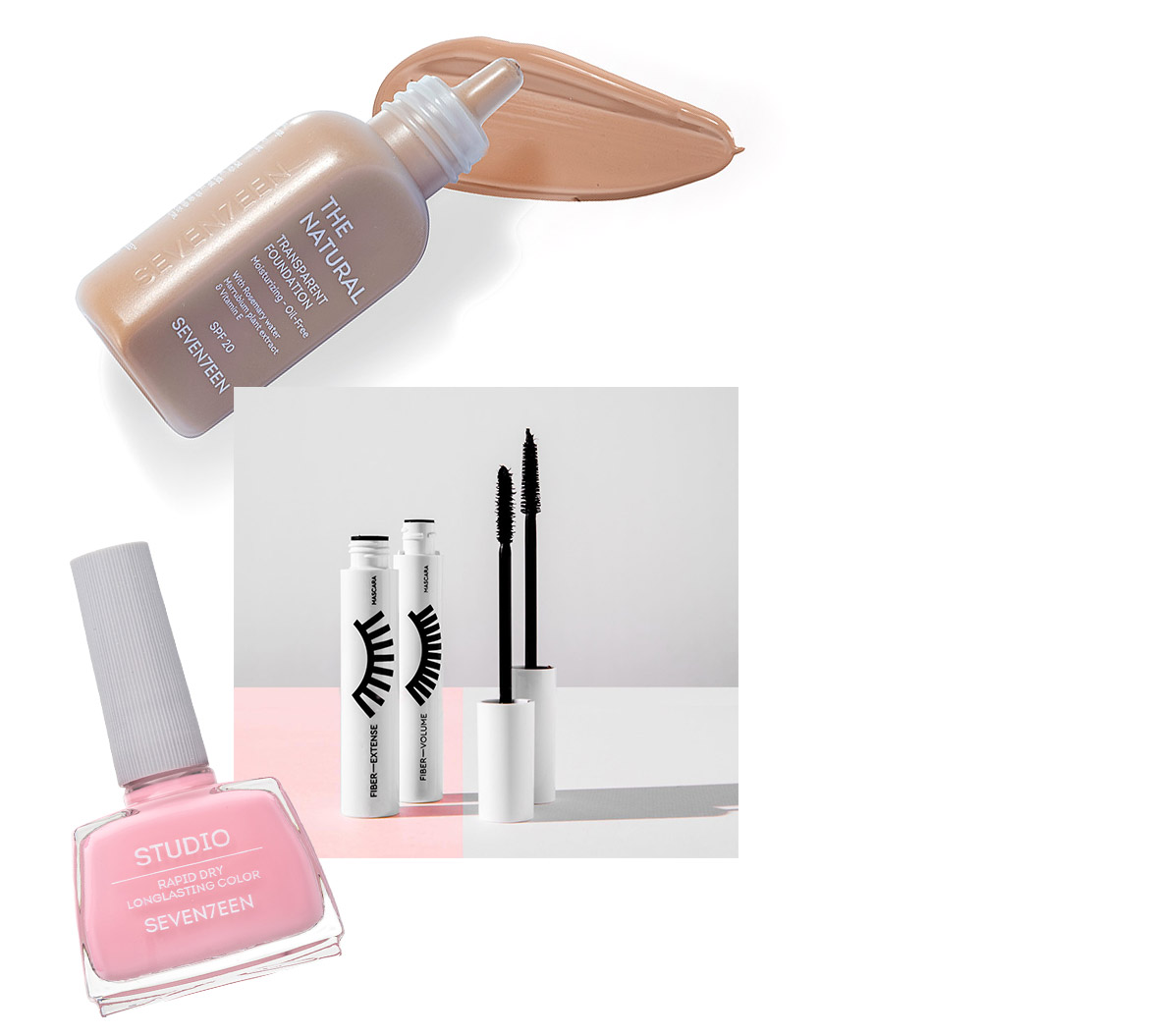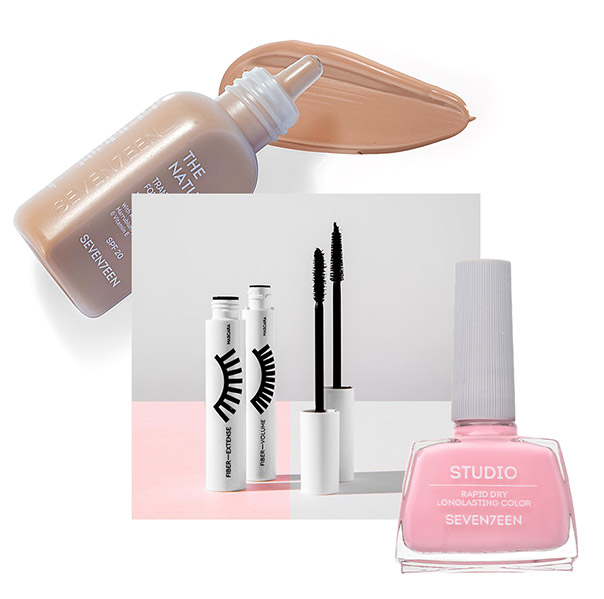 02
Beauty Basics
Apply the Natural Transparent Foundation No. 02 for a light and natural coverage that perfectly matches the tone of the complexion and a touch of the black Fiber Volume Mascara on the eyelashes for a natural look.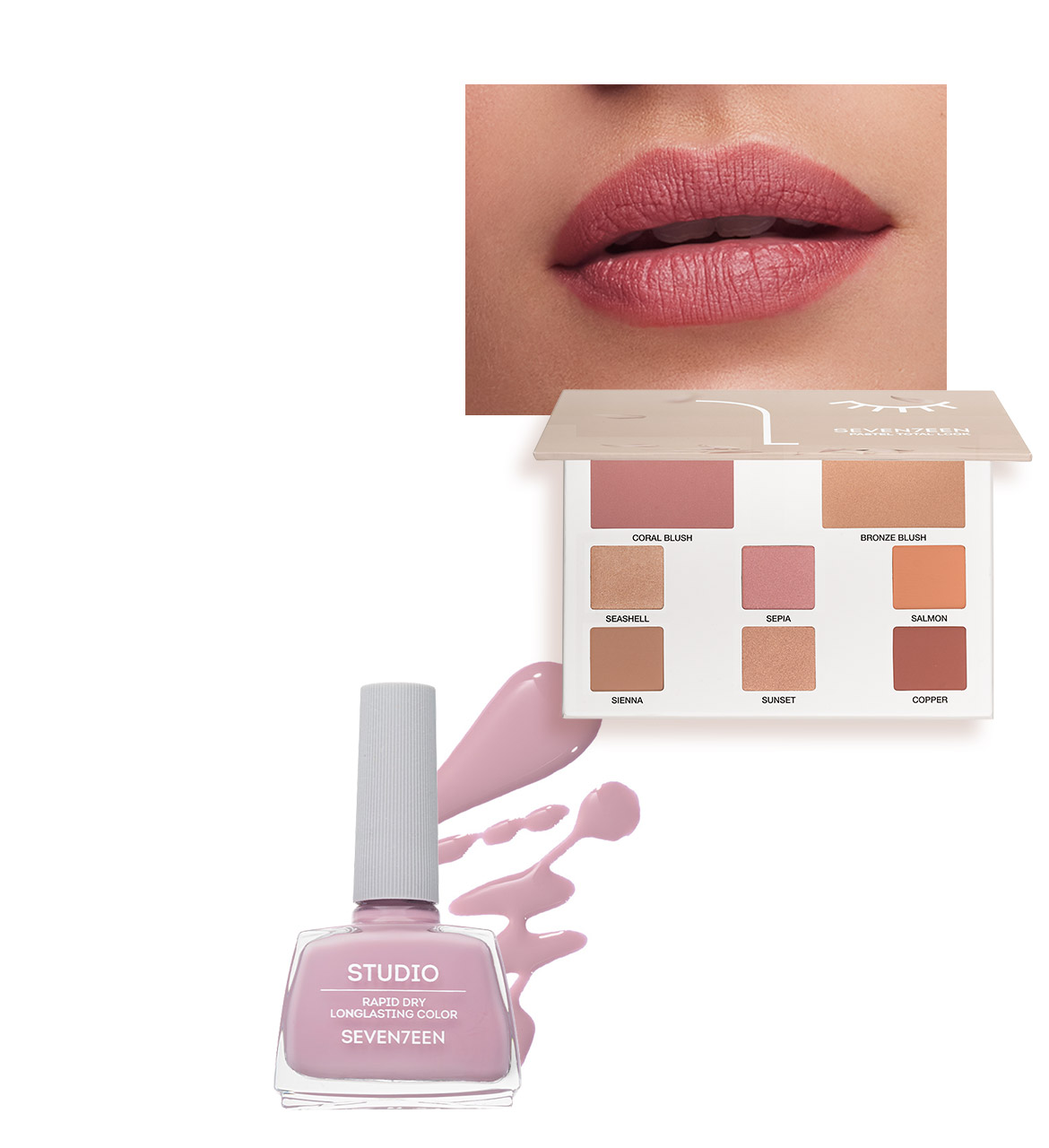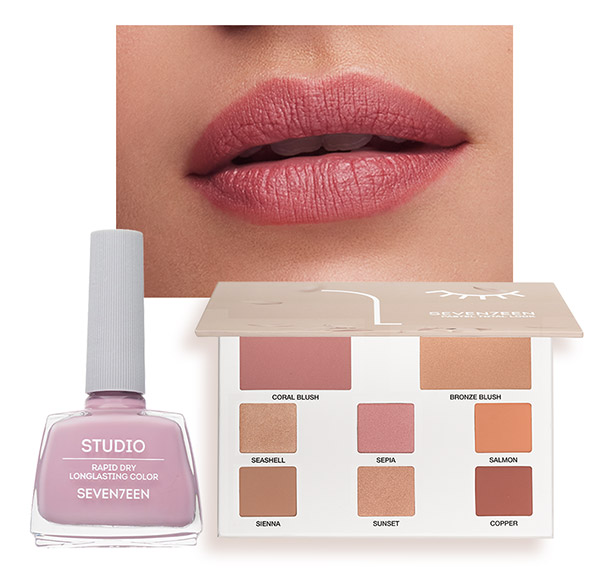 03
BOHEMIAN RHAPSODY
Experiment with the hottest trend of this season, the return of the natural monochromatic makeup look and choose the same color for the eyes, the lips and the cheeks. With the Pastel Total Look Palette you can create your own natural monochromatic look and for a modern version of this look, you can use a bold and vibrant color on your lips.