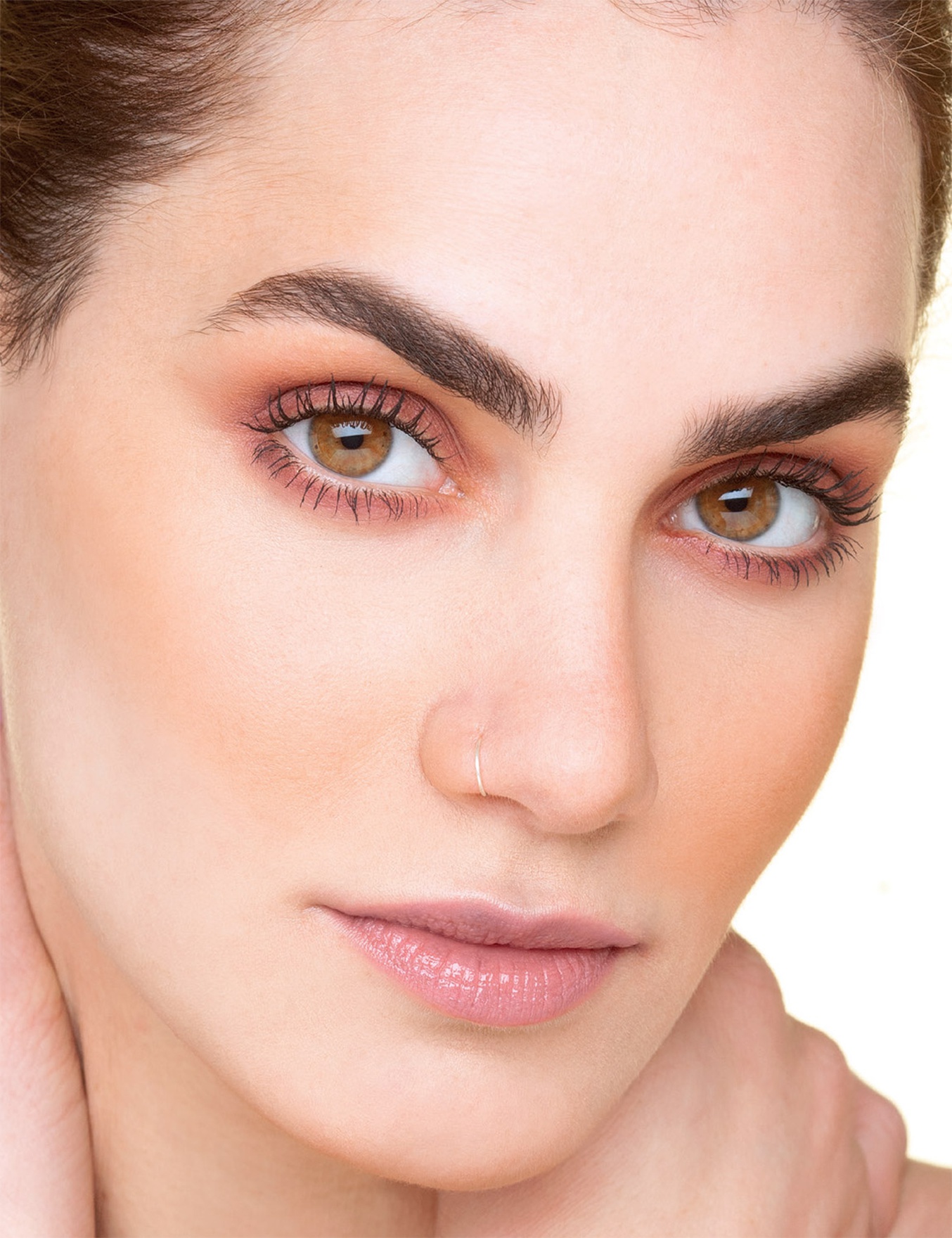 COLOR COMBOS IN NUDE-ROSE
Focus on the eyes and highlight their shape with a smokey eye makeup lokk in nude-rose tones, or a modern cat eye look that will perfectly complement an earthy or red lipstick.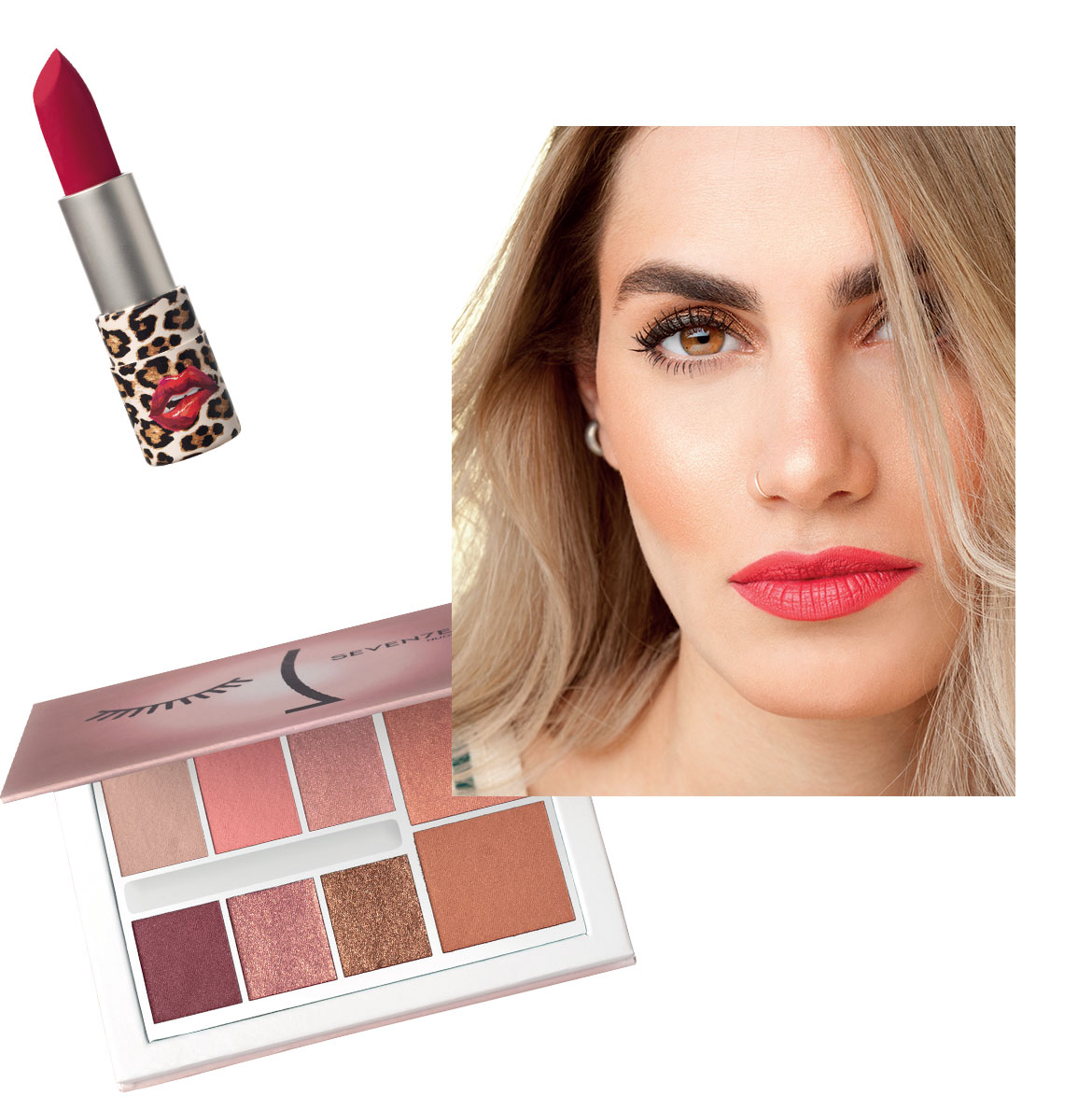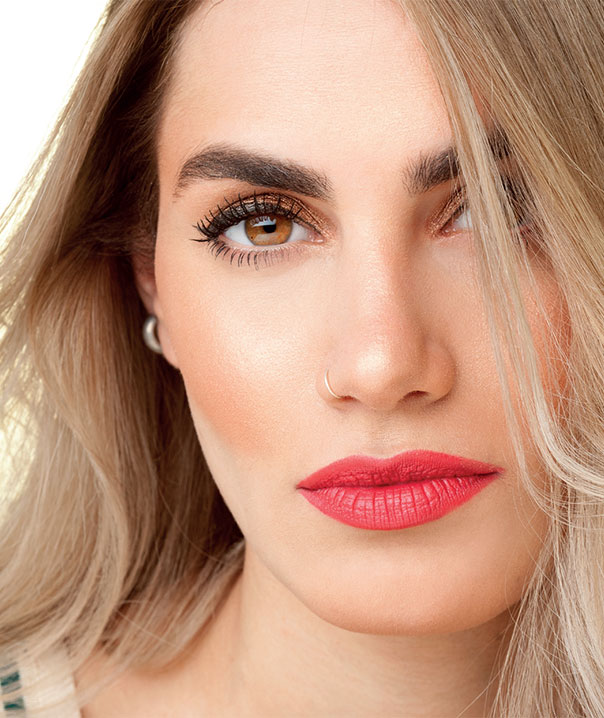 01
MIX & MATCH
Use the new limited edition Nude Rose Palette, for the perfect blending and the most impressive makeup look. It includes 6 eye shadows, a blush, and a bronzer. Discover the matt and bright nude- rose, spring shades.
NEW RED
Try the new Limited Edition lipstick Matt Lips No. 10, for a beautiful matt red color that lasts.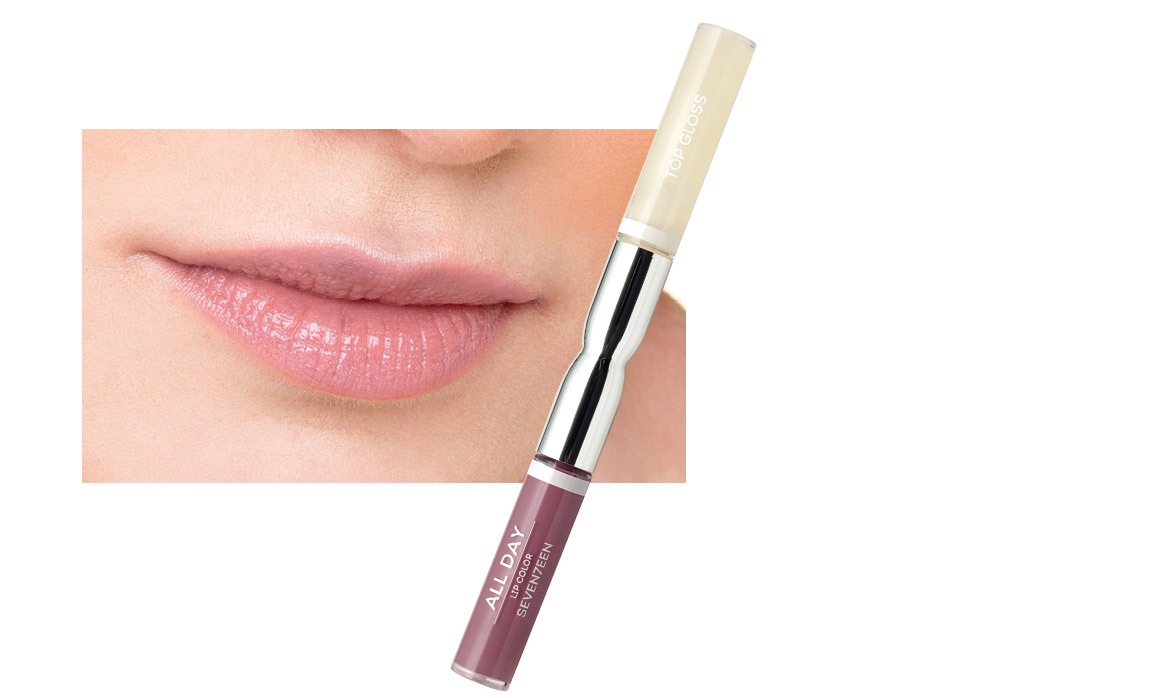 02
STAY CHIC… ALL DAY
...and choose the nude-rose shade of the liquid lipstick All Day Lip Color & Top Gloss No. 11. Stable, indelible and long lasting color, all day long. For a more natural result apply a thin layer of color and on top, apply the Top Gloss.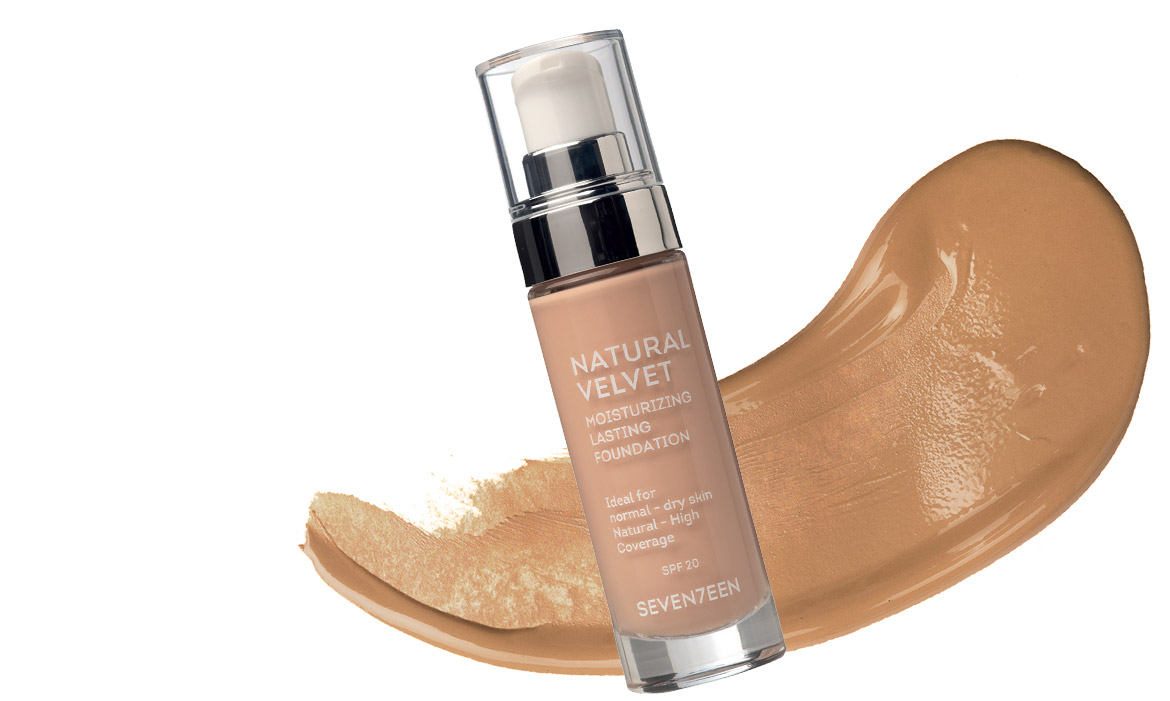 03
BUT FIRST MAKE-UP
Natural Velvet Moisturizing Lasting Foundation mwill give your complexion a matt velvety finish that lasts, plus sun protection SPF 20.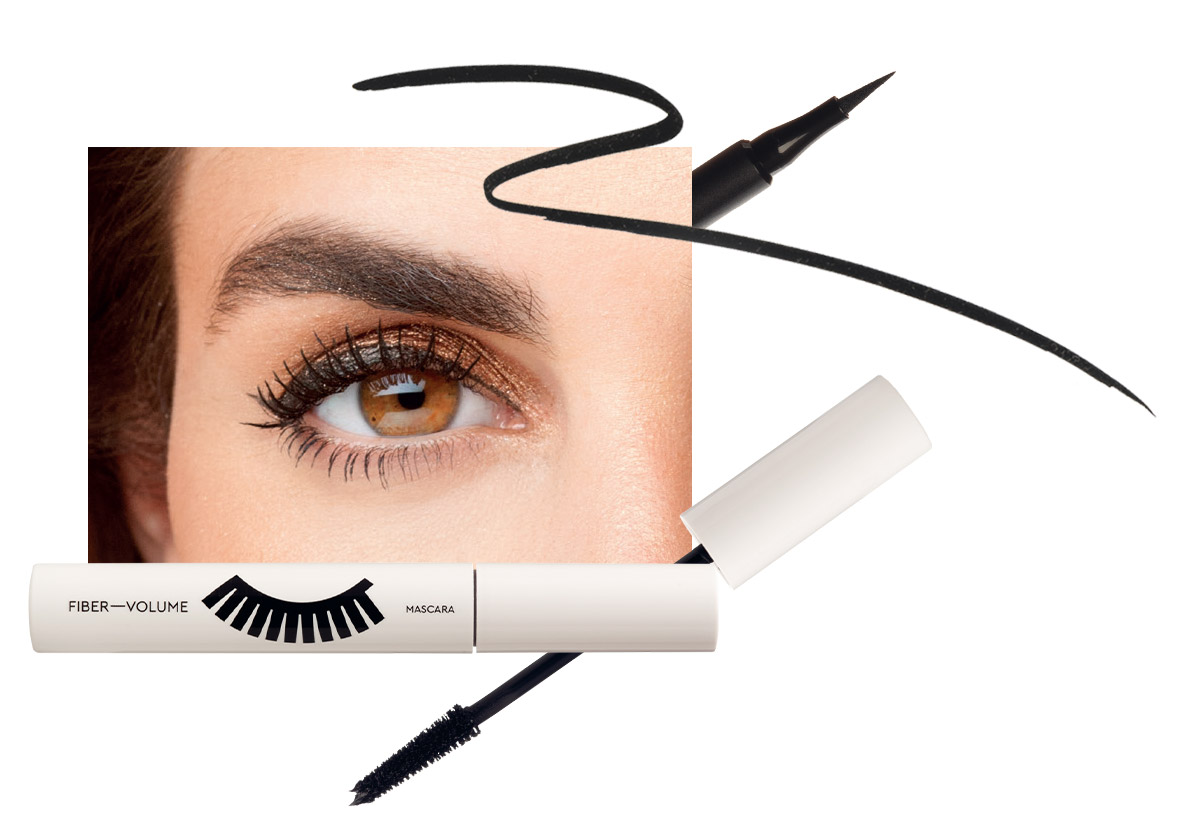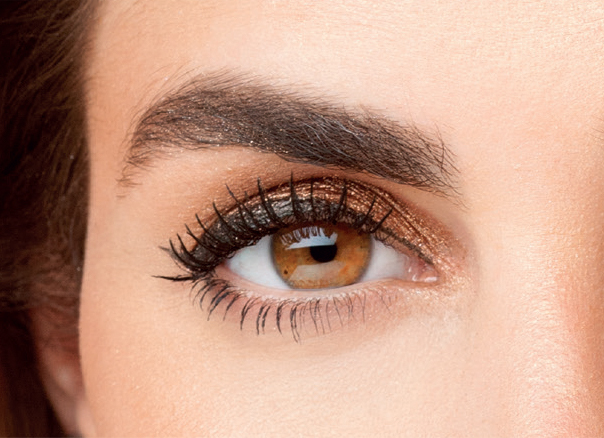 04
LASH-O-HOLIC!
For the most dense and intense eye lashes with unparallel volume use the black mascara Fiber -Volume Mascara Νο. 01.
DRAW CUT LINES
For perfect waterproof and smudge proof application, choose Ultra Black Jet Liner No. 01 Black, in a pen shape.