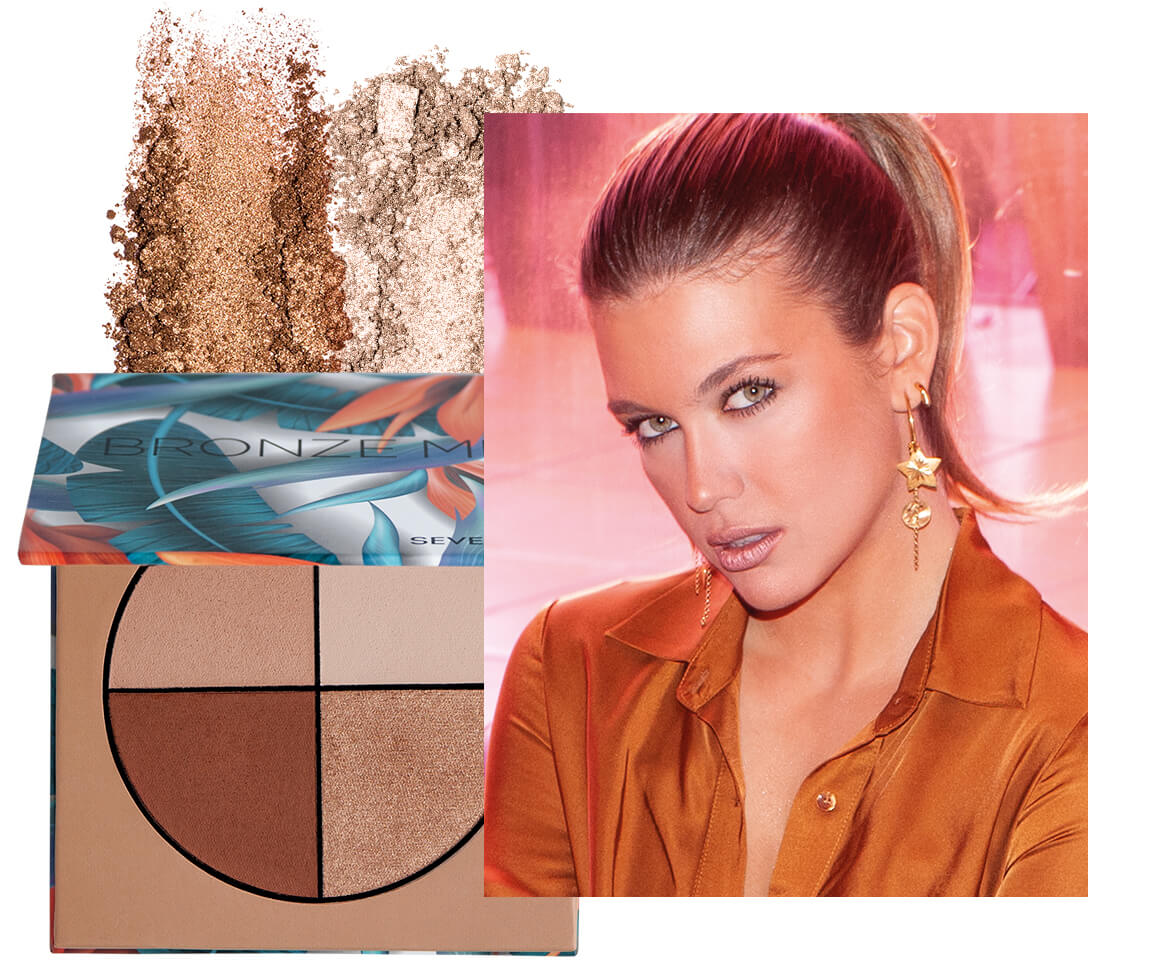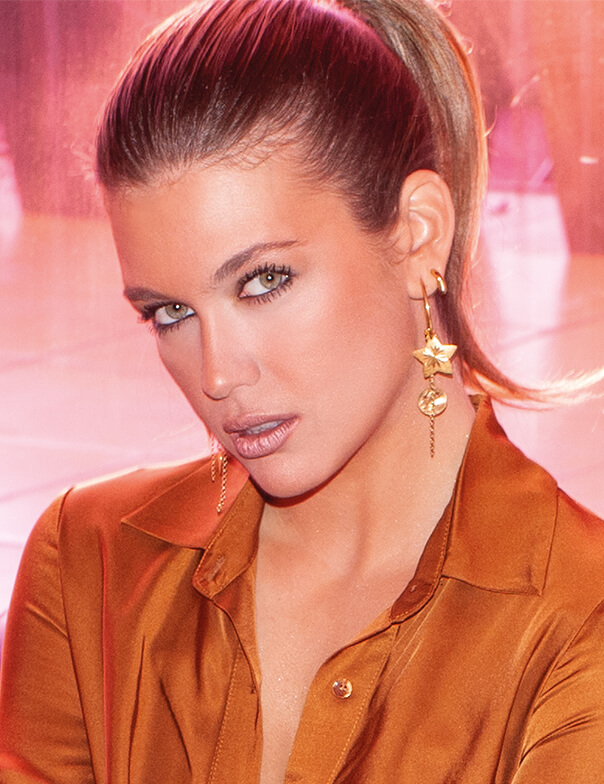 01
SUNKISSED LOOK
The secret for an amazing bronzed makeup look lies in the new limited edition Bronze Me palette, that offers a natural glow to your complexion. It can also be used as blusher, highlighter and eye shadow to give you a complete sun- kissed makeup look.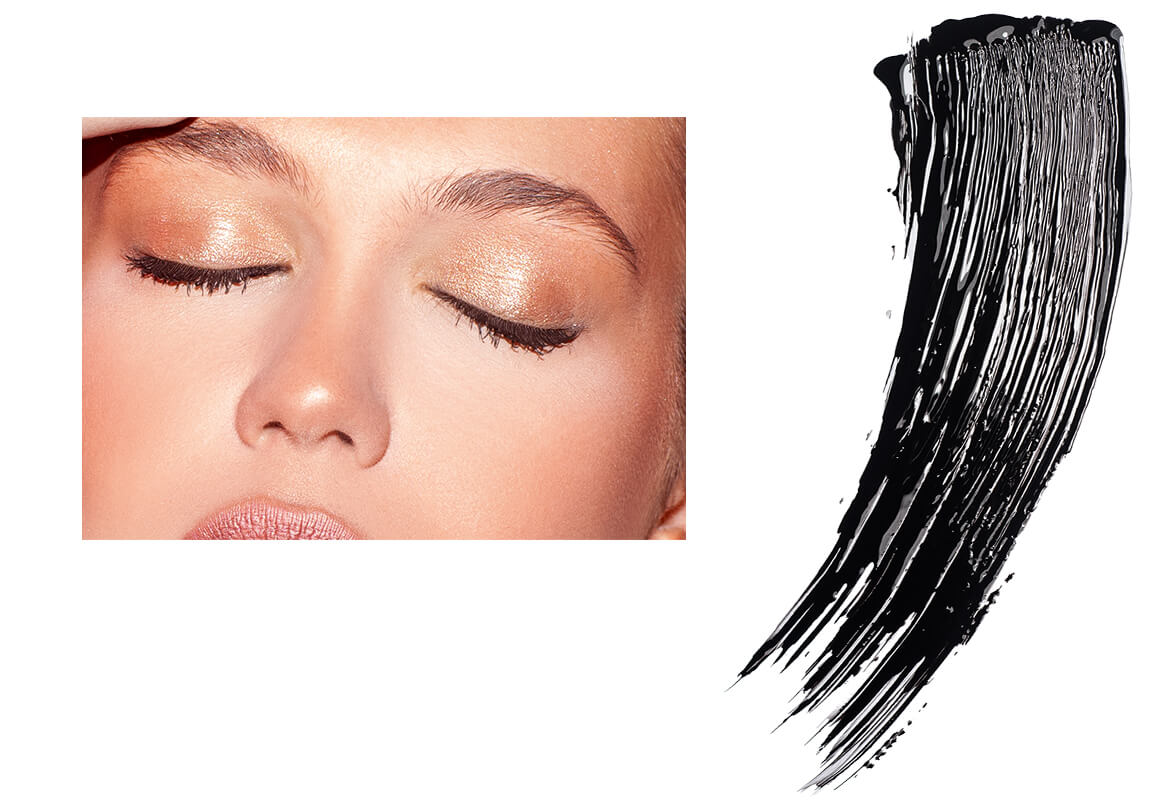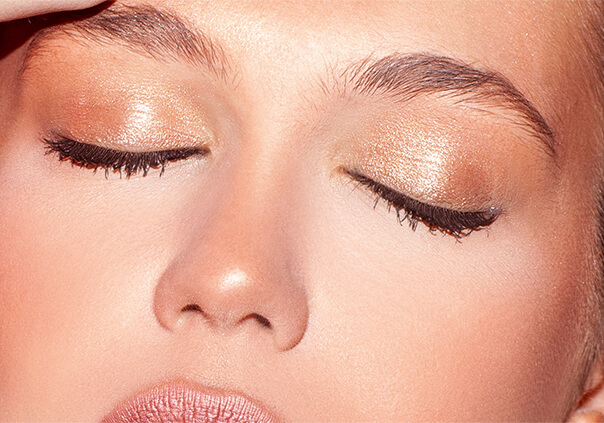 02
EYES WIDE OPEN
Lash Elegance No. 01 black will give you intense, false like eyelashes with unsurpassed volume, length, precision and perfect separation.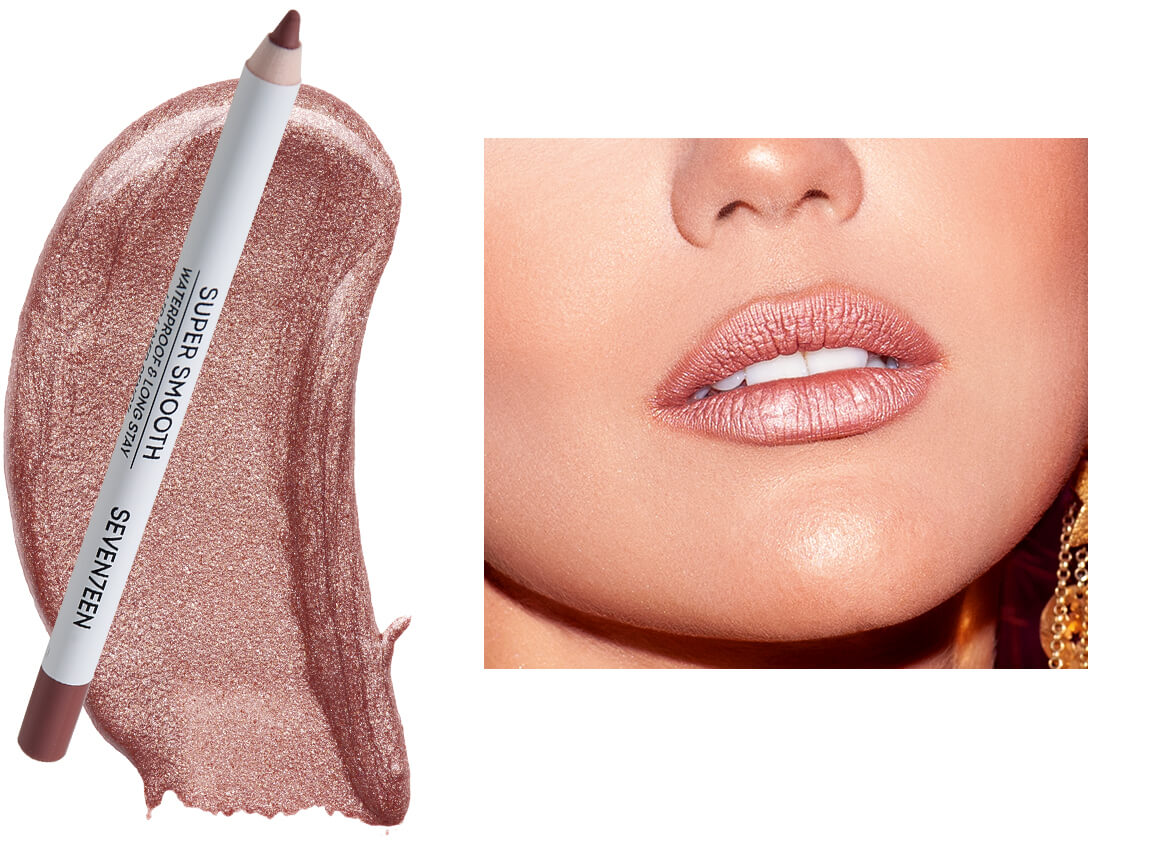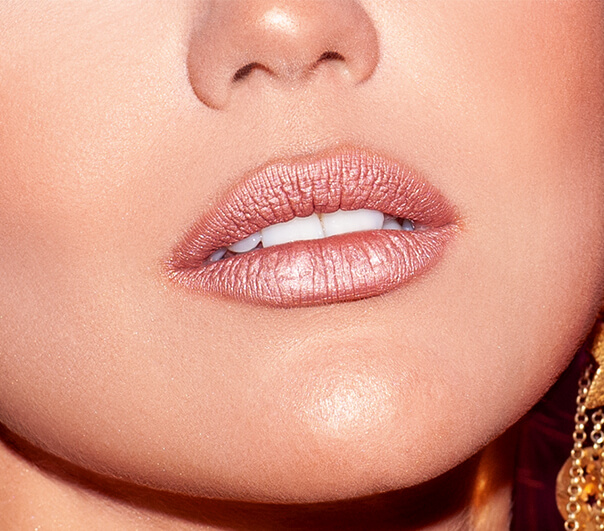 03
LIPS LIKE BROWN SUGAR
With Matlishious No. 02 in a bronze shade, you will give your lips an amazing finish. Outline them with the soft, stable and waterproof Super Smooth Lip Liner Pencil No. 03 Natural.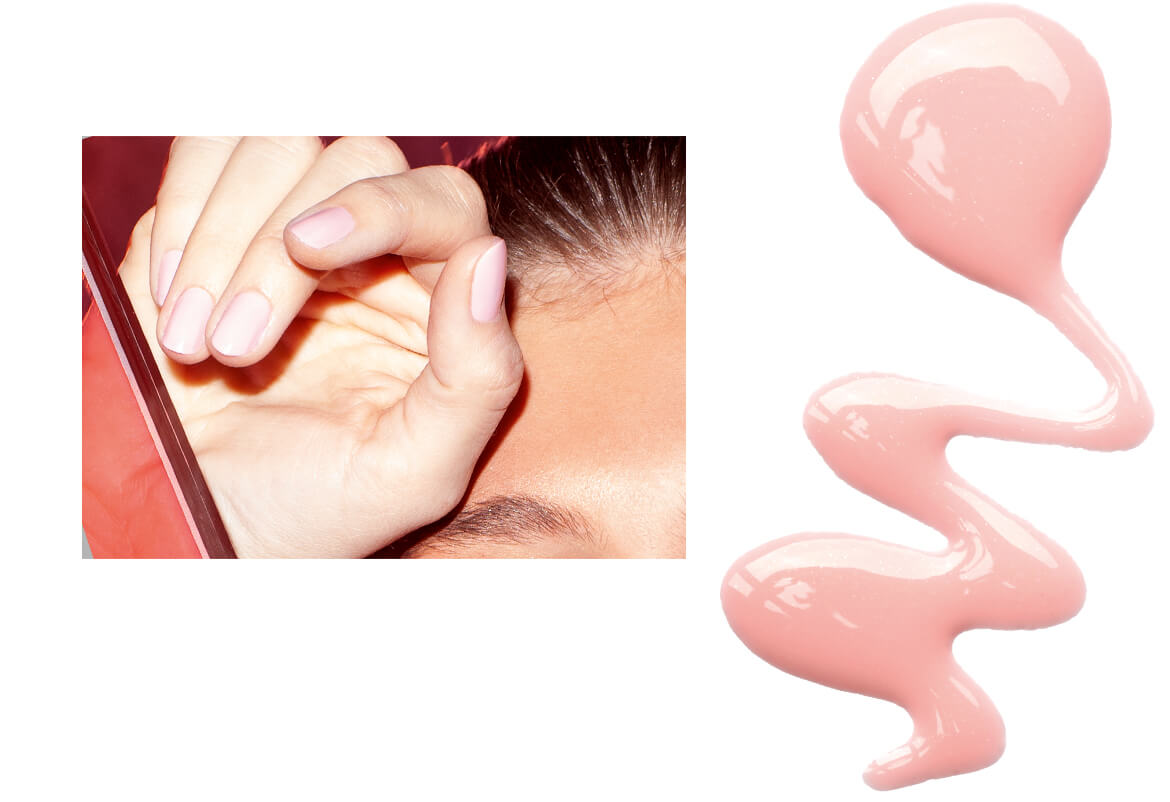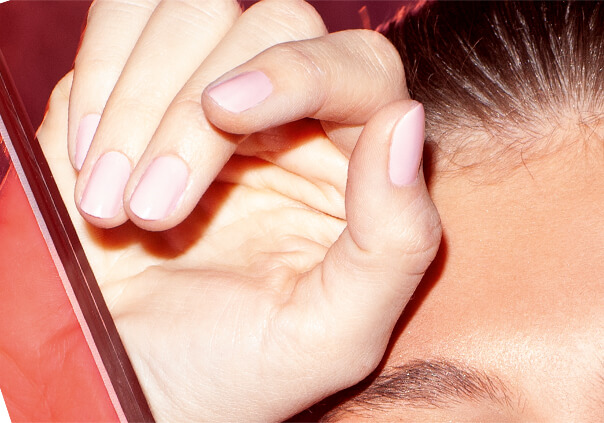 04
PINKY NAILS
Complete your sun-kissed look with the nail polish Studio Rapid Dry Longlasting Color No. 126 in a soft natural pink shade.