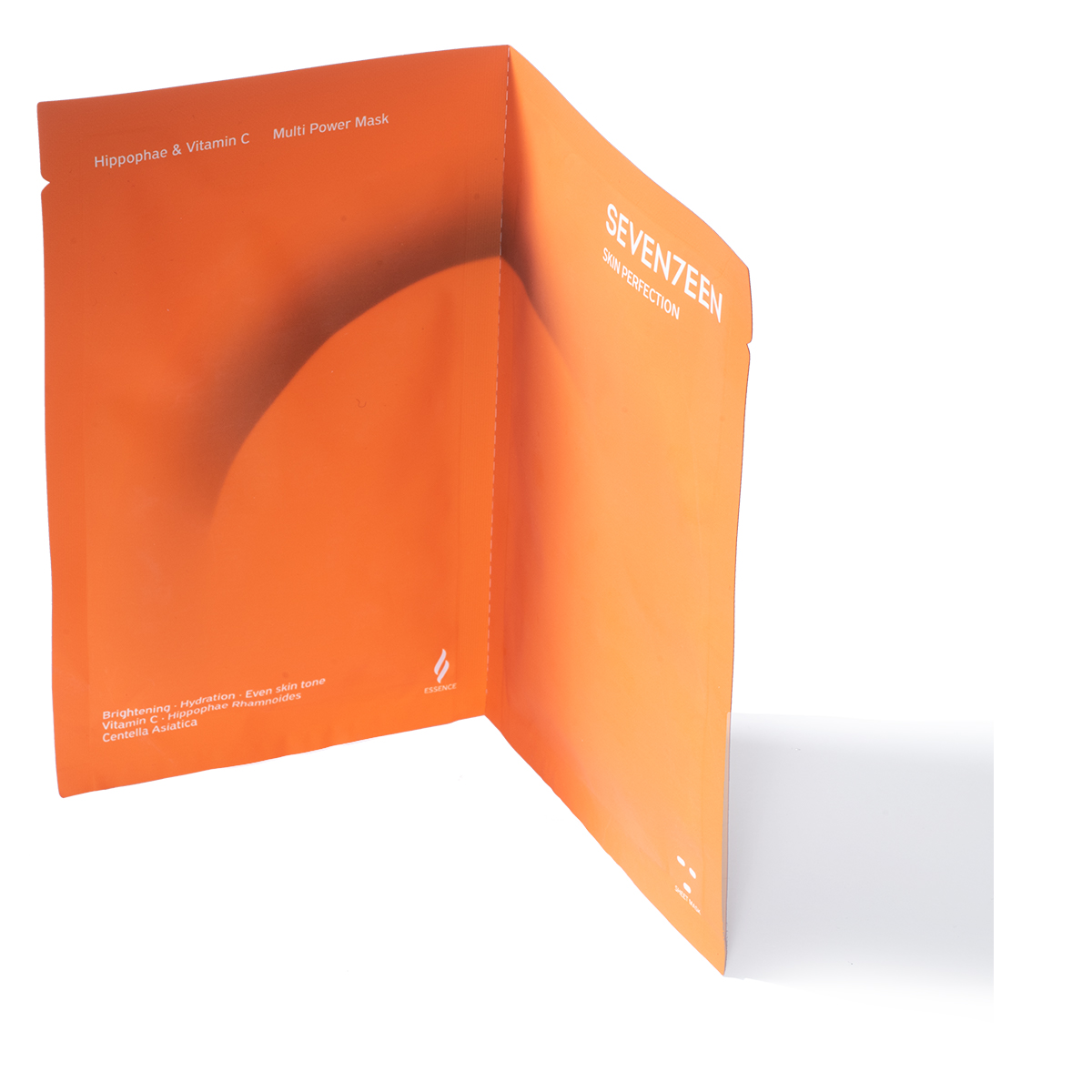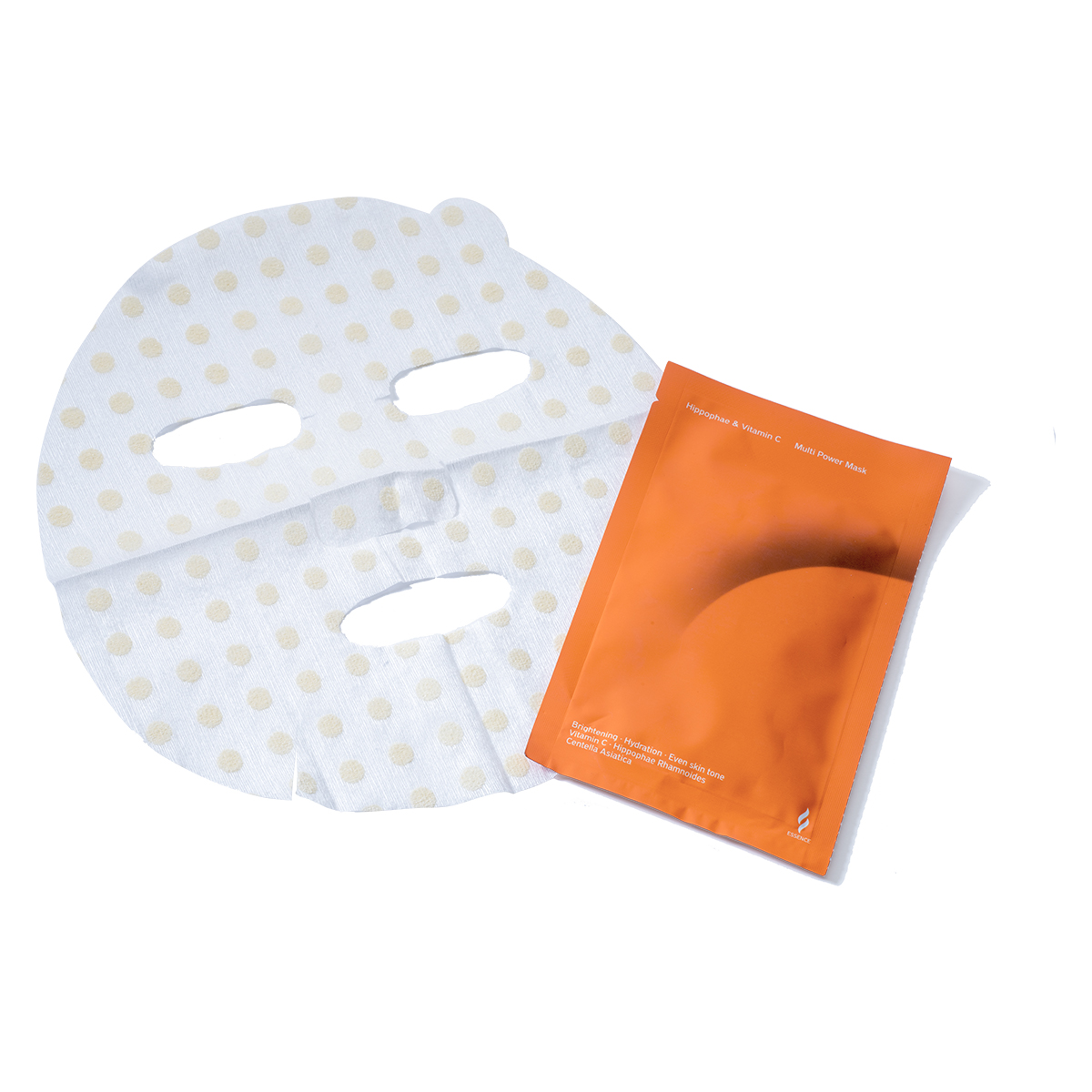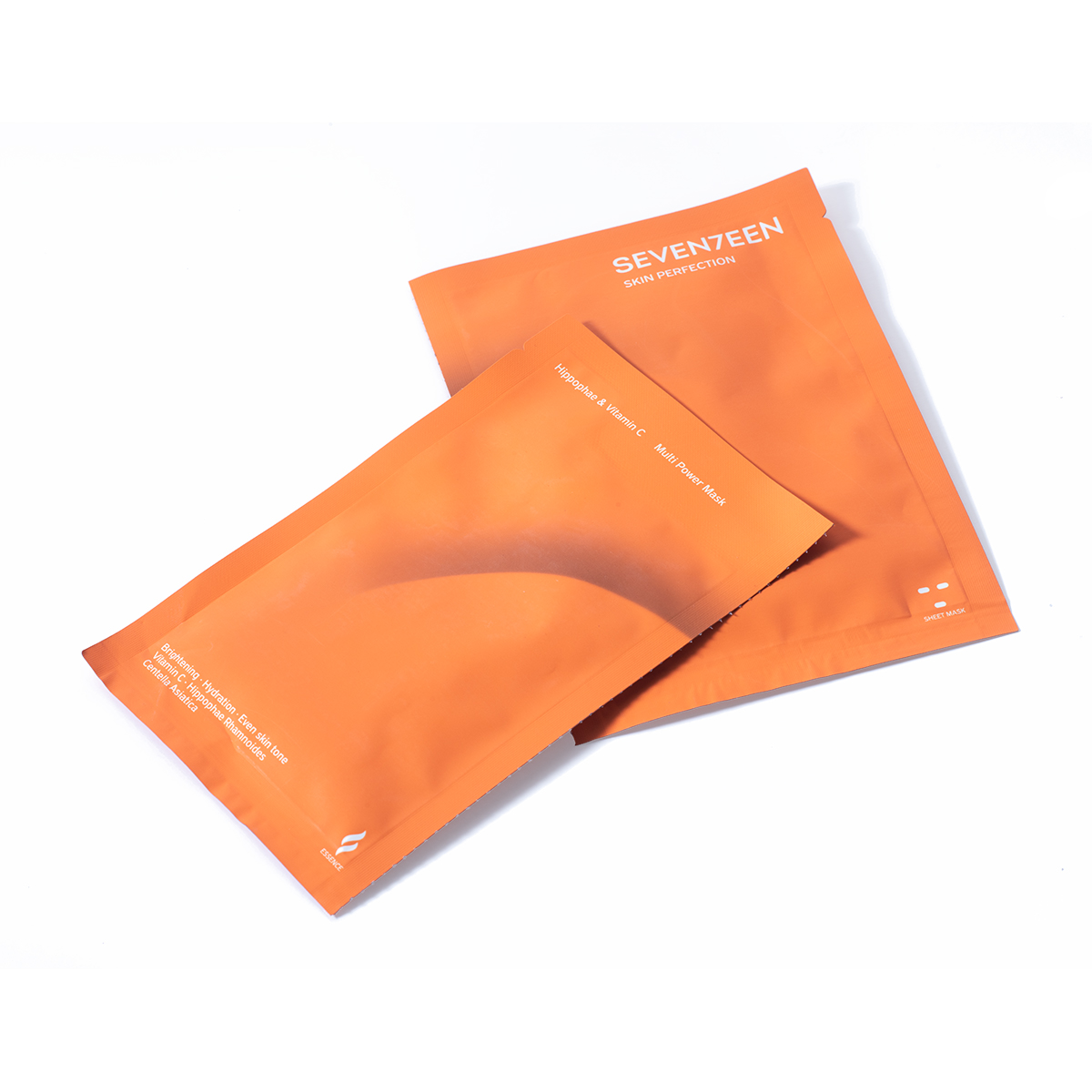 What it is
The unique formula of the Multi Power Mask, contains high concentration of an innovative type of Vitamin C with strong antioxidant effect that comes in contact with the skin unaltered, delivering maximum results. With active natural ingredients such as Hippophae, that works in combination with Vitamin C enhancing an even skin tone and brightness, as well as Centella Asiatica, a moisturizer full of antioxidant and anti-wrinkle agents, the Multi Power Mask reduces the appearance of imperfections and helps obtain an even tone while its use of Hyaluronic Acid deeply hydrates and softens the skin.
Benefits
Ideal for any time you feel your skin needs an extra boost.
By using the mask regularly, your skin will regain its freshness and even tone while wrinkles and irritations will be smoothed out.
It is the ideal care product before any majorevent as it makes the skin glow and radiate in just 15 minutes. 
Ideal for evening use. If used before sun exposure, apply SPF 15+ sun protection as necessary
How to use
First, make sure you prep your skin with a thorough cleanse
Separate the two parts of the pack
First open the sheet part and then the one containing the serum
Pour the serum into the part with the dry sheet 
Wait 30'' to make sure the serum is well absorbed
Remove the soaked sheet mask
Unfold the mask
Place the mask from your forehead to your chi
Leave the mask on for 15΄- 20΄ 
While waiting, apply the rest of the serum over the sheet mask, on your neck and decolletage 
Remove the sheet mask
Make sure the serum is well absorved
Continue with your usual beauty routine
Pro tip
Always use the mask on cleansed and well-prepared skin.